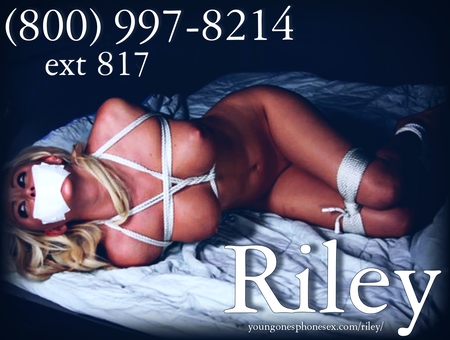 My older brother is a real sick fuck who went too damn far with his crazy abduction fantasy bullshit.  He's always been into some extreme, off the wall fucking, but last night he went too far!  Bro knows I'll let him do whatever he wants to my bald little beaver, he doesn't really even need to ask.  I guess that wasn't enough for him anymore and wanted to feel like he was taking it from me, because last night he scared the living fuck out of me.  I really thought I was going to die.  
I was home alone when the doorbell rang.  I looked outside and saw a beautiful blonde girl glowing in the light so of course I didn't think twice about opening the door.  Wrong move, Riley.  She rushed inside and had a plastic bag over my head before I could even get a good look at her.
I remember struggling with the wiry wench on the floor for a bit but I guess I passed out from the lack of air because the next thing I knew, I woke up naked, hog tied and gagged in a dingy old van with a man covered head to toe in a black latex bodysuit ramming his cock hard in my asshole.  He pounded and pummeled my dry, puckered browneye as the blonde bitch drove us down the road telling him to "Fuck it harder" asking crazy questions like "Where are we gonna dump the body when we're through with it?"
He used me like a helpless fuck doll, slamming my beautiful butt until it was sore and swollen and oozing with cum.  The van stopped and the dirty duo dragged me out and threw me on the ground.  Just as I thought they were about to finish me off, the ass-reaming asshole ripped off his mask and said "Gotcha!"  It was my stupid brother!
I can't believe he went through all of that trouble just to fuck me.  Now that I think about it, it's actually pretty sweet.