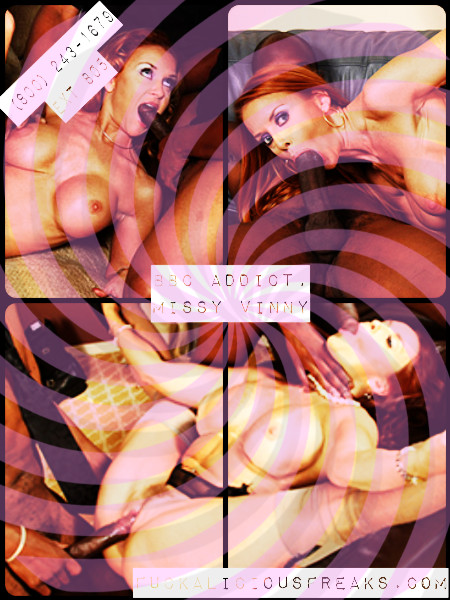 I have a weak spot for MILF whores, and Miss Vinny is my favorite BBC slut! I knocked on her door on Sunday to wish her a Happy Mother's Day, but she had company. Two hung big black cocks were lounging around on her couch, their cocks covered in cream. It was a mix of her delicious cunt and their own thick, steamy cum.
I was in awe, but she coaxed me in and out of my clothes. All the better to share, or so she said. Vinny held me down while one BBC slid into my mouth and the other up my ass! She said she was going to make me a double stuffed oreo, just how she liked to be!
I knew Miss Vinny never ever accepted small cock! She made those nasty little dicks watch while she gets her pussy treated like the perfect princess she is. She seemed to be getting soaking wet from watching me cry and gag around the massive cock being slammed violently down my throat. She was cheering me on, urging me to accept being a BBC slut like she was.
Who was I to say no to such a sexy woman, and such massive cocks? Finally, the one in my mouth pulled out, and went right in Vinny's drippy cunny. She was running like a river, and riding that perfect python like nothing else in the world mattered. Before I knew it, we were right next to each other, getting bounced around on BBC.
That wasn't enough; we needed a hot cream filling, too.