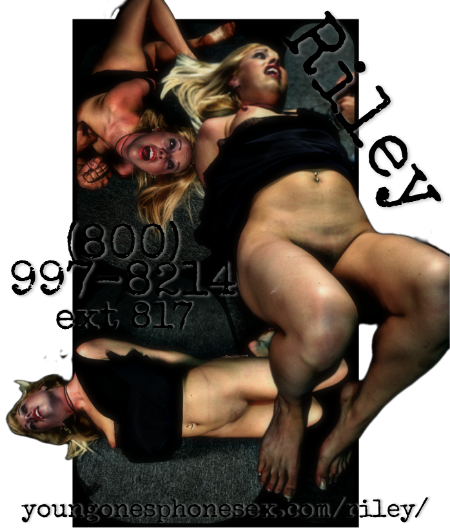 One of the guys I'm fucking really likes to have snuff phone sex and to make me feel like I might not survive our sadistically scary sex sessions.  I don't know why some guys get off on terrifying young teen twats and forcing them into complete submission.  Must be a power thing, or something.  I don't know, but whatever it is, it kind of scares the shit out of me that I like it so much.
I think it's because I have absolutely no control over what's about to happen to me.  I have to totally give in and let this dude do whatever he wants to me to make his cock blow its cream, which means he's going to completely choke me out before all is said and done.  It's okay, I think I trust him enough to not actually kill me.
I haven't known him for very long, but there's something about him that just puts me at ease.  Maybe it's his mesmerizing eyes or it could be his gigantic pussy pounder.  Either way I think that, once I pass out from the lack of oxygen to my blonde brain, he'll make sure that he eases his hold on the electrical cord he has wrapped around my neck or release the grasp his thick and rough fingers have on my throat and let my unconscious brain get the air it needs to survive.  I mean, he has so far, anyway.
The best part about it is that when I come to, I'm being utterly pounded into the floor by his big fat dick and get to cum right along with him as he drills into me hard and fast.  It gives me and my perfect pussy a real gush filled rush!  He has a noose he said he'd love to see wrapped around and stretching out my slender neck.  Sounds fun!